I was so excited to see that
Lisa had posted about making Strawberry Freezer Jam
. I remember my mom making peach freezer jam when I was a kid. Spreading her peach jam on my toast on summer mornings was the best. I can still taste the sweet peachy goodness of that jam, and it makes me happy. My mom always used square, plastic freezer containers, but I only have jars so that's what I used to make ours.
Strawberries, organic sugar, balsamic vinegar, sea salt, and pectin....that's it!
Lucas helped me ladle.
It's almost imperative to have a wide-mouth funnel to save you from the hassle of cleaning up messes.
Our yield: 9-1/2 pint jars of jam!
I realized last night that the yarn I'm using to make a new set of dishcloths is reflective of my summer mood these days.....
Peaches and Cream yarn in "Strawberry Ice Cream" on Size 7 straight needles.
And, of course, this was Molly's breakfast this morning before heading out to her ballet camp....
Thanks again, Lisa, for the idea and leading me to the recipe. Happy Summering, and don't forget about the
Fortnight for Freedom
!
Prayer for the Protection of Religious Liberty
O God our Creator,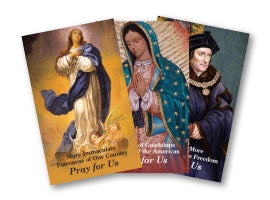 Through the power and working of your Holy Spirit,
you call us to live out our faith in the midst of the world,
bringing the light and the saving truth of the Gospel
to every corner of society.
We ask you to bless us
in our vigilance for the gift of religious liberty.
Give us the strength of mind and heart
to readily defend our freedoms when they are threatened;
give us courage in making our voices heard
on behalf of the rights of your Church
and the freedom of conscience of all people of faith.
Grant, we pray, O heavenly Father,
a clear and united voice to all your sons and daughters
gathered in your Church
in this decisive hour in the history of our nation,
so that, with every trial withstood
and every danger overcome—
for the sake of our children, our grandchildren,
and all who come after us—
this great land will always be "one nation, under God,
indivisible, with liberty and justice for all."
We ask this through Christ our Lord.
Amen.
taken from the USCCB website for Fortnight for Freedom