I'm absolutely obsessed with being older which is bizarre I know. And yet I really am. All year I've thought I am 38 years old. I've said it on more than one occasion this year only to count the years in my head and find that I'm wrong. So this morning when I finally went to bed at 2AM, I thought...
It's my birthday!
Now I'm actually the age I've thought I was all year long. Silly isn't it? I greatly desire to be 40. Why? I think it's because Daddy is much older than me, and in spite of having 7 children, homeschooling them, and managing this household fairly well (I can believe that...can't I?); I still feel like such a baby around him.
He's so much more spiritual, mature, calm, reserved, not quick to jump into wild schemes. Some would say it's his reserved German side. Others would say it's his age. While some say it's probably because of his conservative upbringing.
I, on the other hand, am a wild and crazy gal! I like leopard print.
I will some day have enough money with no guilt to purchase
these Christian Louboutin pumps!
I love to listen to interesting music, watch more movies than I should, and stay up way too late for my own good.
Maybe age won't help me to mellow out...maybe it will. For today, I know that he loves me with all my wild and crazy antics. He smiles and will chuckle and tell me I'm cute. And even though he's way down here...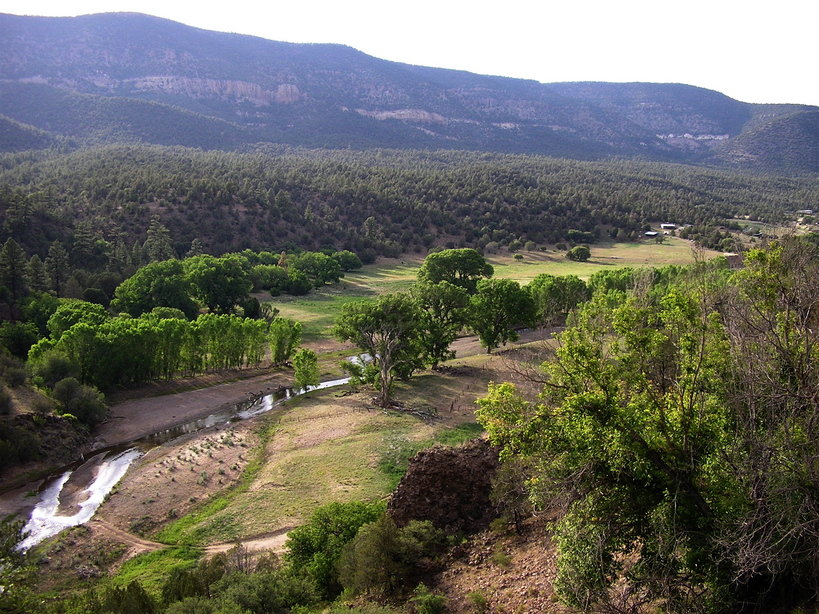 Reserve, NM...hunting elk
and I'm way up here...
Twin Cities, MN
we still feel a tiny ache being away from each other. Today is my birthday...no cake, no big party, no stuff to distract me from what really makes me smile. Everywhere I look and listen, I'm reminded of all the ways God loves me, has loved me, and will continue to do so. I am loved. I am loved.