I have SO many things to blog about, but I don't know when I'll find the time to sit down and write about all of them so I'll just download my mental bullet points...
flood in the basement...insurance isn't covering anything....we are itching to tile all of it and start working on our craft area...money is obviously an issue
We ended up siphoning the water through the vent in the glass block window.
I think we drained app. 50 gallons of water that morning.
The front and backyards were flooded from over 4 inches of rain we received
in less than 2 hours. Everyone around us and in the neighboring suburb
suffered water damage in basements.
Here's our window well filled to the vent with water. There's the hose my ingenious husband thought
to poke through the vent and let gravity do the work instead of bailing out the entire
well and backyard. Ugh, but it worked!!
Women's World Cup....I can't believe no one is blogging about this! I've been wanting to, but we've been too glued to ESPN3 to do it.:( Yesterday was an exciting and sad day which we spent viewing the World Cup Final at the Riverview Theater in Minneapolis. The theater was packed with soccer teams and fans young and old. It was incredible to be in a group that large watching a game on a movie theater screen. I took the top 5 kids and my brother. It was the best! Too bad we forgot our vuvuzelas...however, two other guys made up for that.;)
Abby Wambach & Goalie - Hope Solo...
We loved watching these gals!!
School plans...working out schedules, looking to host Schoenstatt girls' meeting once a month, new homeschool families to get to know
update on costumes for the play
new project!!...it's so hard to keep it a secret, but I have to.
plans for Paul's 50th....can you say, "Los Straightjackets?"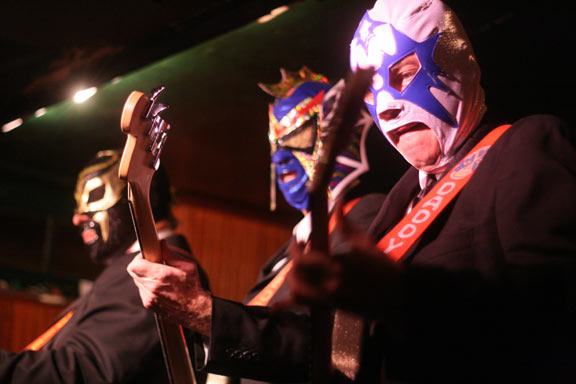 green algae growth in the aquarium...I knew our smooth sailing couldn't last forever.:(
Green algae feed on phosphates that come from too much light exposure and over-feeding.
We backed off the feedings to every 2 days and are keeping the lights on only 7 hrs./day.
Hopefully, this will clear up the problem....hopefully! These bubbles mean that gases are being
emitted from the algae...a sign that decomposition may be occurring.