Yesterday was our first day back to school. We're easing into things by taking half days this week...cleaning out bins, relabeling files, putting names on books, reading, lesson planning, and euro-hiking. The kids received these packs for our upcoming trip: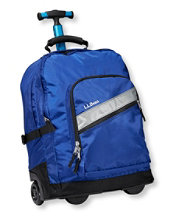 I gave them a list of some essential things they should carry in their euro-pack and told them to carry them when they walk around the neighborhood. They are able to roll the packs when they get a bit tired on their walks, but I mostly want them to learn to carry them. They've also been zipping Jane around on some of the walks in this nifty little stroller we picked up on Craig's List. This is a Quinny Zapp, and Zapp it does!
This is the stroller we'll be using for Nick on the trip. It's very compact (will fit in the overhead compartment of the plane) and lightweight. The wheels easily go over terrain which will make cobblestone a snap! I'm excited for the trip....can you tell!!
For lunch we headed down to Central Ave. to eat at Jimmy John's. I was looking for a doable walk (1 mile), a bit of a challenge (some hills), and a decent lunch on the nutrition front. Jimmy John's did the trick. We got a lot of rubber-neckers checking us out. Even the neighbors met us on our return trip to ask how far we'd gone. The whole trek took 2 hours including the lunch! We'll try to shave off some time, but boy do three strollers really slow you down.